New Construction
Quality and distinction are still found in each individual home. Skilled craftsmanship, quality work, and integrity are shown in all of our homes.
Our company adheres to high principles. Dedicated to building the finest homes that have a remaining value, now and in years to come, is of the utmost importan

ce. This is done by following a strict code of construction ethics that have a remaining importance.
Neumann built homes have an unparalleled distinction in craftsmanship, material, and amenities.
Goal oriented!!
Neumann Builders aims to please. This is done by keeping in touch with each client and keeping them informed on the progress of their "dream come true" home. We enjoy having satisfied customers!!
A satisfied customer wants quality material and quality is exactly what they get!!
Neumann Builders prides themselves in using top grade products and material in the construction of each home. This assures higher resale value at a later date; not to mention, the satisfaction owners obtain and receive from high grade materials. All customer made features are part of our homes.
The foundation of this company was built on its particular attention to "Quality and Value." Its value follows thru with its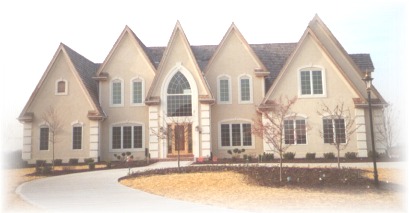 complete supervision of all subcontractors and materials used.
Along with the quality of materials comes the expectations of quality subcontractors. This is a must in all Neumann Builders built homes. We will not settle for anything but the best!! Subcontractors are chosen for their reputation and high work standards. A close follow up and time coordination with all subcontractors is a must. Our subcontractors are great!! Their work shows it!!...